Design Villas Moraira offers not only modern luxury design villas in Moraira for sale
With Design Villas Moraira you have a prime partner in the luxury property market of Moraira and Benissa
Design Villas Moraira:
to design a luxury villa in Moraira
to construct a luxury villa in Moraira
Design Villas Moraira is a leading partner in the modern luxury villa market in Moraira
There are many companies in Moraira which just offer luxury villas for sale in Moraira. Design Villas Moraira S.L. has an impressive track record of delivering prime quality luxury villas to the real estate market of Moraira and Benissa.
The current flagship luxury villa constructed by us you can see below. This designer villa is situated on the best location of the sought after area of El Portet in Moraira and is now KEY READY and for sale.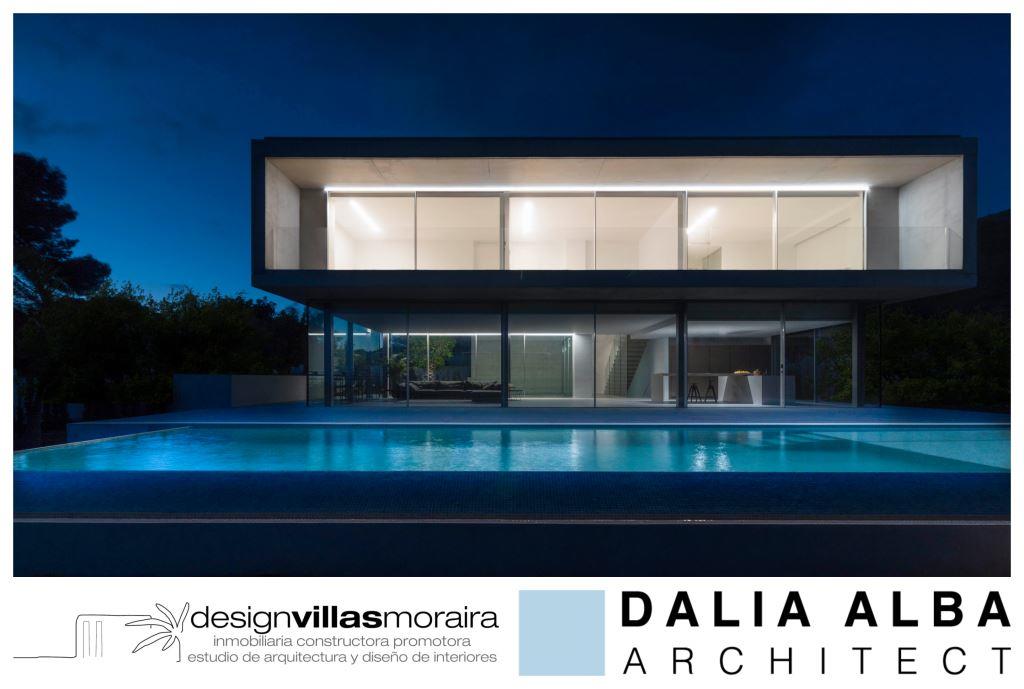 Modern Villa Moraira for Sale Direct from the Builder Just turn the key to unlock this one-of-a-kind designer villa on one of the most desired locations of Moraira, El Portet _ Reinforced concrete structure _ 4 Bedrooms _ Garage with internal access to villa _ Vertical garden _ Panoramic Windows _ Fantastic location and views Please contact us for a private viewing
This villa has been designed by the well known architect Dalia ALBA
Top range new build design villa with dramatic seaviews and only a very short walk to the sandy and desired el Portet beach in Moraira. Only a 50 meters walk takes you to the sandy beach of el Portet, the most sought after area of Moraira. The villa is of course facing the Mediterranean Sea, with thanks to the design, optimizing the dramatic sea views all the way to the Peñón de Ifach, the famous rock and nature reserve Park of Calpe.
This development is designed as a big open space, materialized with a glass box containing the day areas. The first level contains the night quarters and offers a contrast to the light and fragile appearance of the ground floor. The massive concrete volume opens only to the south, offering dramatic seaviews from all bedrooms. Another impressive feature of this villa is the courtyard or patio. Read more….