New build in Moraira for sale
Top design and exclusive locations in Moraira
New build in Moraira? Let Design Villas Moraira be your experienced local partner from start to completion.
Our services include an in-house architect and dedicated construction team.
To design and build your very own villa in Moraira is a dream.
With Design Villas Moraira you can make this dream come true.
The advantages when you decide to design and build your own villa in Moraira are obvious.
As a buyer of a villa in Moraira you do not have to compromise with regards to the location or the design of your villa. Of course within the limitations of the budget you put to your disposal. However even with a budget starting from € 695.000 Design Villas Moraira can create together with you a fantastic modern villa with a unique design by our toparchitect Dalia Alba. For example this bright modern villa in Moraira.
With Design Villas Moraira there are no limits when it comes to building your dream. As an established constructor with local expertise we have delivered top range villas to the market in Moraira. For example this key ready design villa we now offer for sale in El Portet Moraira.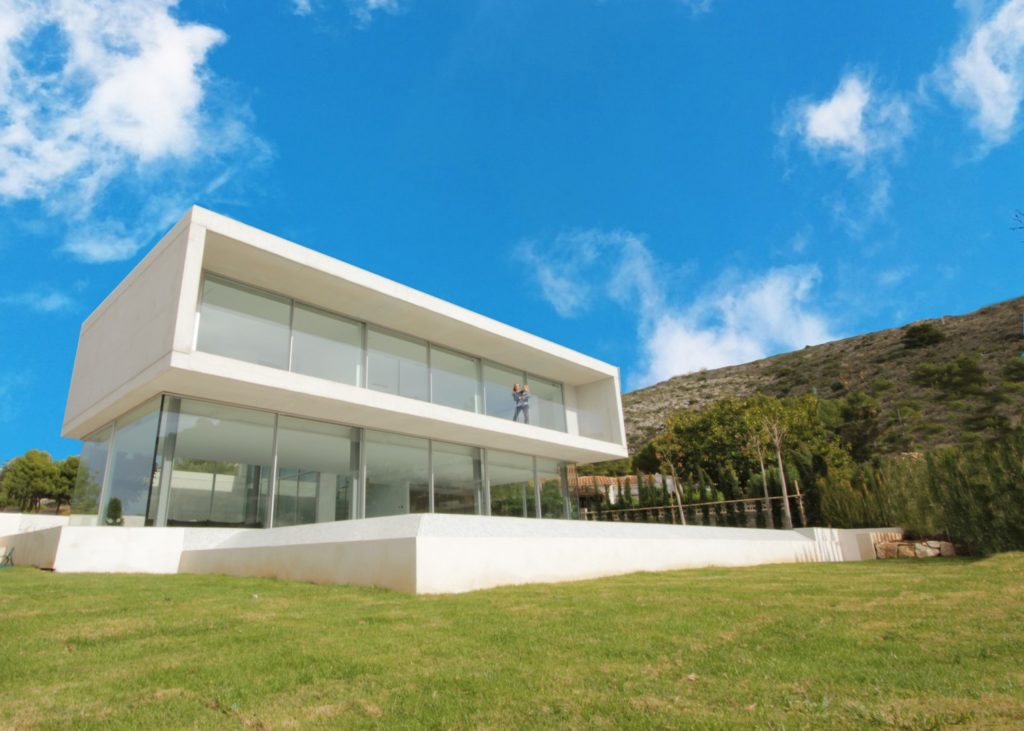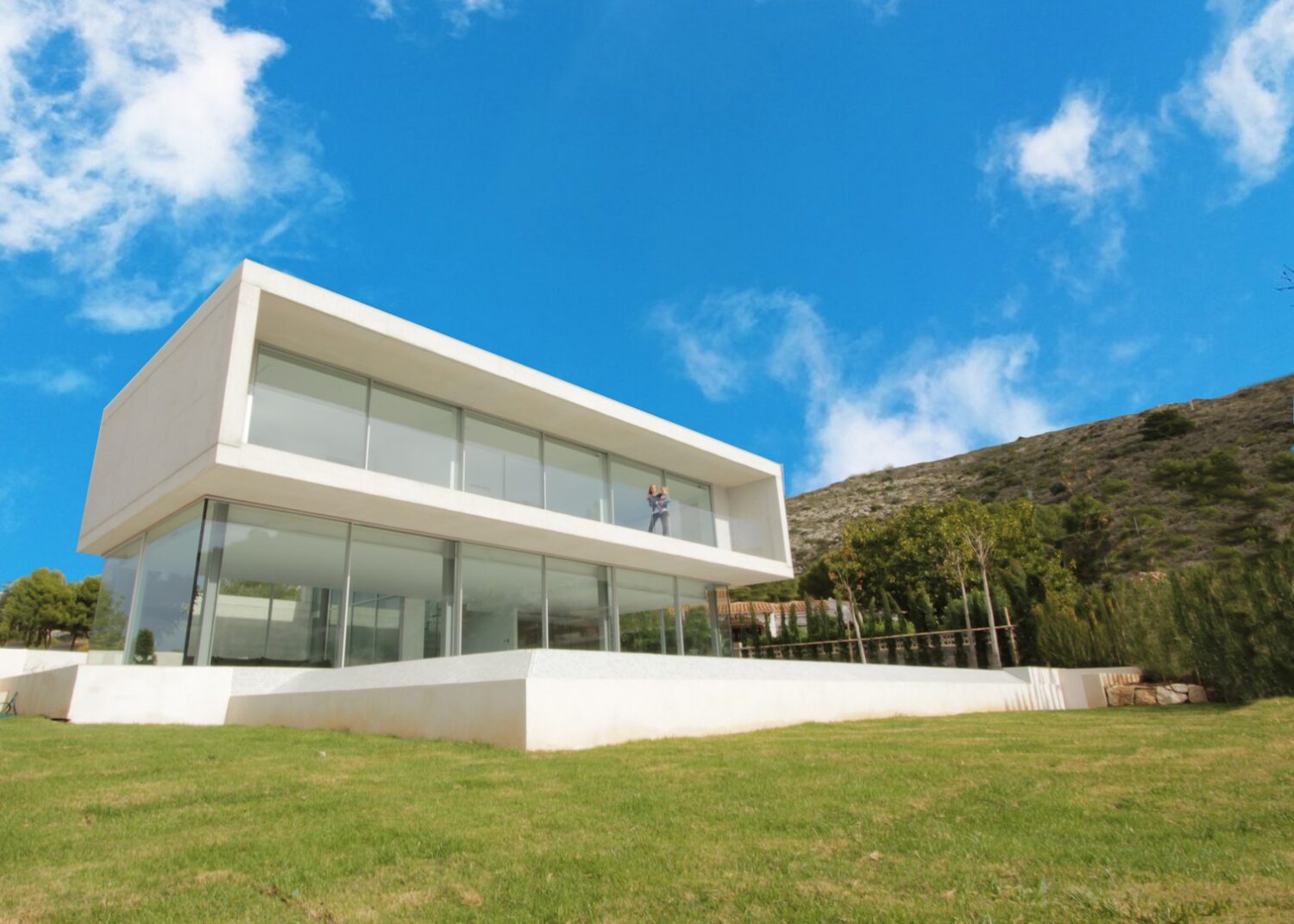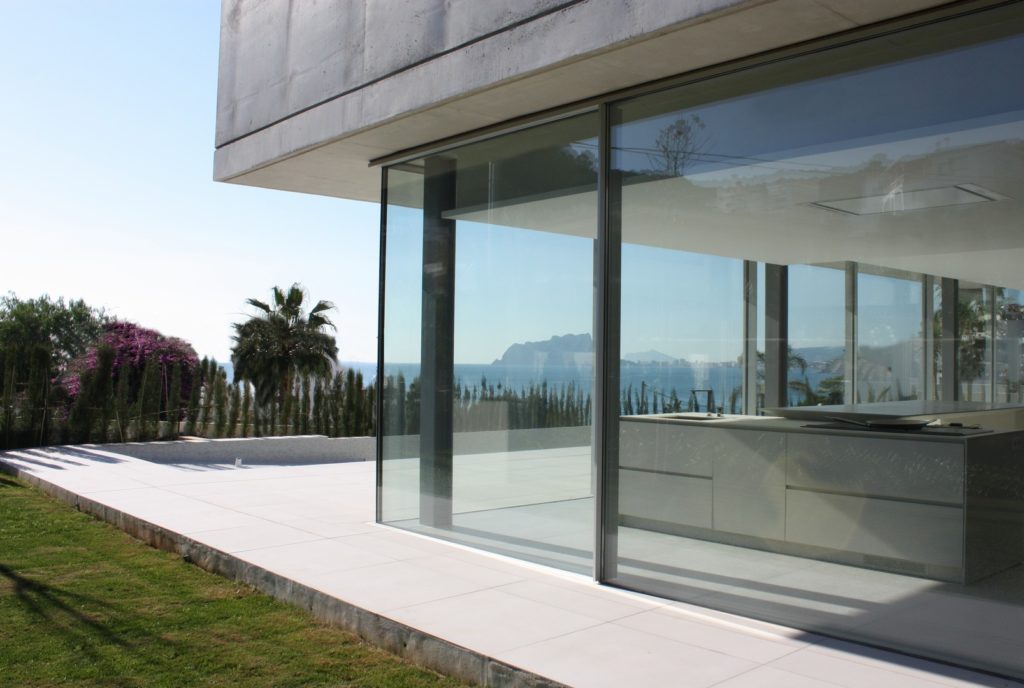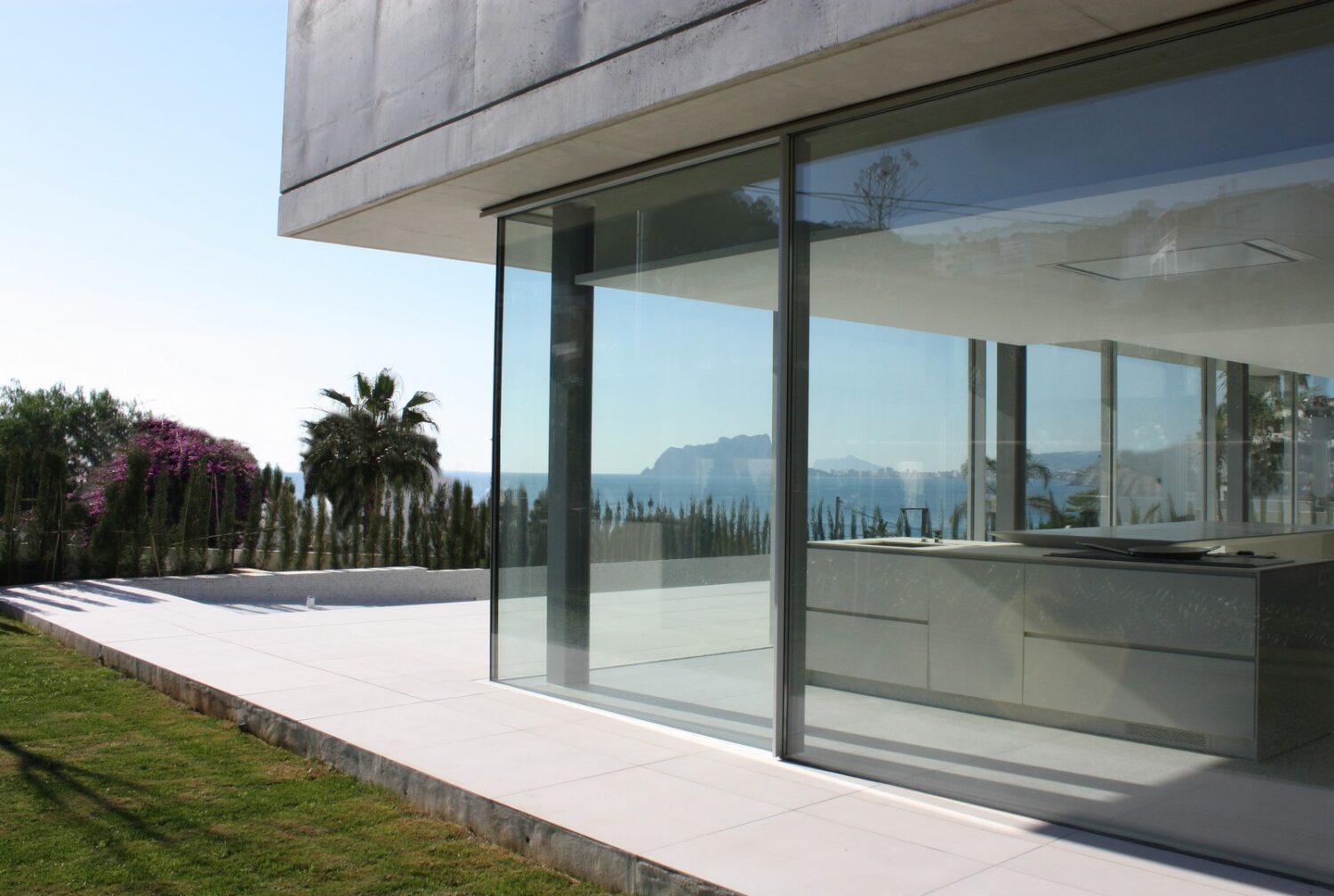 The construction of a villa in Moraira starts with finding the plot best suited for the project in case you already have a project designed.
More often you will just fall in love with a location because of the views or location. In this case the characteristics of the plot will define the design and layout of the construction.
The incline of the plot, orientation towards the sun, access and other factors need to be taken into consideration. An experienced architect will ensure the perfect blend between plot and design.
A professional partner will also inform you on the local restrictions the project has to comply with
Design villas Moraira provides you with access to a fine selection of building plots and as a local expert we can also study any plot you might consider to purchase.
The next phase is the actual design of your villa. Layout and routing, interor and exterior designs and choice of materials. A phase in which communication between owner, designer and constructor is key to fulfill your goals.
With Design Villas Moraira you have one reliable partner for the design AND construction. Of course we will communicate with you in your native language as our international staff speaks English, Spanish, German, French and Dutch.
Again, the construction of your very own villa is exciting and we do not wish to discourage you.
Unfortunately however we notice an increasing amount of persons and companies offering architect and construction services without experience, background or or compliance with legal demands.
The initial quotations provided by these ´builders´ could look tempting at first but the choice of a nonprofessional partner could well be costly.
With Design Villas Moraira you avoid these common problems when building in Moraira.
Examples of problems when building a villa in Moraira.
Project does not comply with local rules and regulations
Cheap quotation turns expensive during construction
On a more positive note, working together with professional as Design Villas Moraira and Dalia Alba will add value to your project because of the unique design and quality achieved. This will make your villa stand out in the crowd and perhaps even more important, you will enjoy and live in a tailor made home perfectly adjusted to your wished and demands when living in Moraira.